Financial
Infrastructure
Angala Fintech works with business owners, agents, banks, investors, nonprofits, governments and other organisations to put in place financial infrastructure where it is missing.
Operational across east and west Africa, we are now expanding to the south.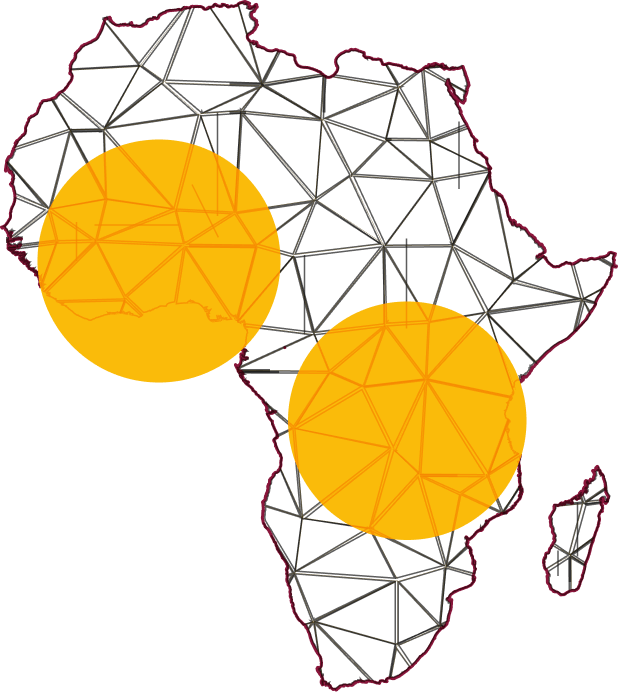 Business owners
Increase transaction frequency and volumes. Our Payrail app helps companies to collect money efficiently while our automated and synchronised data tools provide a clear view on how well the business is doing and identifies the channels where money is being made.
Agents
Agents looking to earn extra income by using their mobile phone and our POS terminals to bring financial services to their communities. Our user-friendly interface, incorporating local language voice guidance for customers unable to read, assists agents to provide services including cash withdrawals, deposit taking, bill payments, health insurance, and buy now pay later plans. Agents charge commission directly on each transaction.
Banks & financial institutions
Banks and financial institutions seeking to increase lending to financially excluded communities and small businesses, or provide equipment such as POS machines. We work to fulfil each institution's financial inclusion mandate by reaching far farther into under-served communities and using our extensive database and technology to bring down the barriers to financial literacy. We provide deep and detailed networks of income-verified business owners for those organisations looking to lend to this demographic.
Investors
Investors as equity or debt partners in Angala Fintech. Our business achieves extraordinary impact and has significant profit potential. Even though profit per transaction is minimal, the overall earnings potential is very significant given the high velocity of transactions and number of people reached.
Job opportunities
We are expanding!
Find out about available opportunities across a wide span of roles and regions.